U. S. Uncirculated Platinum Eagle Coins

Perfect Gift for...

Christmas

Birthday

Weddings

Graduation
Baptisms

New Baby

Anniversary

Just Because!
****( Sorry. We do not ship gold or bullion overseas. )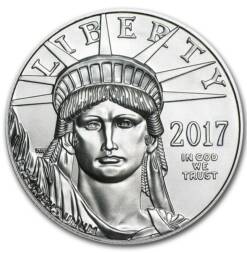 Based on spot @ $820.00

****( Sorry. We do not ship gold or bullion overseas. )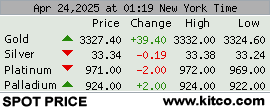 Hit refresh button on your browser to refresh chart.





C and G  inv      9822 Buckingham Lane  Berlin, MD 21811    Cande & Greg White

Maryland's Largest Coin & Bullion Dealer!

( Well, Berlin's anyway. )

We accept VISA/MC, personal checks, cashier's checks, money orders, cash and PayPal.

All prices subject to change. Special order items ( dated, engraved, sized, custom) are not returnable.

Bullion items are only returnable at market value.  No credit cards on bullion items.

Most items in stock and ready to ship, except for Special Order items.

Large, bulky, or heavy items may require extra postage. See
order options
link to view our minimal shipping charges. E-mail any questions.                         










Thank You
,
Cande & Greg
NOTE:

If any page does not look right or load fully, your viewer may require you to click on "Reload" or to update your browser.

C and G  Coins



Phone 410-641-0023
Celebrating business Since 1972.

Let me give you the version of what is going on from the dealer's point of view.  Customers are emailing/calling ALL OF US it seems, to buy. However, NO product available!

The people who get bullion from the Mint, and other sources and who supply us....can't get products! They have nothing to sell us.

We hear that "maybe in 2 weeks" we will have items as far as gold. Silver is iffy.

Some suppliers have 2020 silver eagles, they are going for $5 to $8 higher than normal.  Other items are going for high markup, because they are very expensive and hard to get.

Many people want bullion, and have money to buy it. But it is hard to get. The mines have trouble shipping. The refineries have trouble running. Then they have trouble shipping. The distributors are having trouble shipping. IT IS CRAZY.

N.Y. distributors have been forced to move their "vault" facilities to Delaware....which is like everyone else - under lock down.

I hope things will eventually get to normal....but it may be a "new normal" that most of us have never seen before this. Stay healthy and safe please, protect your family.

THANK YOU.  GREG