If purchasing a round or rectangle, you may upgrade the gift bag to the blue box

for only $5.00 more, see button on the buy it now page

OR.............................for $7.45    

Purchase the Blue Steel Gift  Box with protective capsule for your Eagles or your Rounds or Recangles..

  It will have a white, protective sleeve, but without logo.

Silver Eagle is shown in the blue Government Box. 

Box is in a protective sleeve with logo.






Box.............................
$5.95
( The mint doubled the price of these last year!)

       Capsules Eagles & Rounds

Silver Eagle Capsules.............@ $1.65



40 mm
Silver Rounds Capsules......... @ $1.65



39 mm
Silver Rectangles Capsules... @ $1.65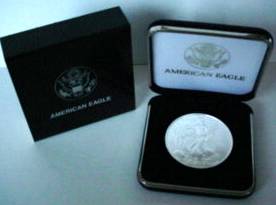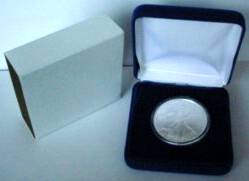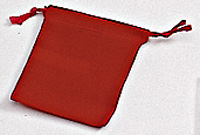 Drawstring Cloth Bag

Perfect  to hold your Eagle or round. Item in the capsule will fit nicely and securely into the bag.


(Purchase capsules separately) 
Buy for only............................................. $1.25

Note: This box only fits 40 mm Eagles, not older dollar coins.

NO prices include coins.

Some will or will not include capsules.

Read carefully.

C and G  inv      9822 Buckingham Lane  Berlin, MD 21811    Cande & Greg White

Maryland's Largest Coin & Bullion Dealer!

( Well, Berlin's anyway. )

We accept VISA/MC, personal checks, cashier's checks, money orders, cash and PayPal.

All prices subject to change. Special order items ( dated, engraved, sized, custom) are not returnable.

Bullion items are only returnable at market value.  No credit cards on bullion items.

Most items in stock and ready to ship, except for Special Order items.

Large, bulky, or heavy items may require extra postage. See
order options
link to view our minimal shipping charges. E-mail any questions.                         










Thank You
,
Cande & Greg
NOTE:

If any page does not look right or load fully, your viewer may require you to click on "Reload" or to update your browser.

C and G  Coins



Phone 410-641-0023
Celebrating business Since 1972.


These are NOT looped,

ornament capsules.

To purchase those, go
here
bottom of the page